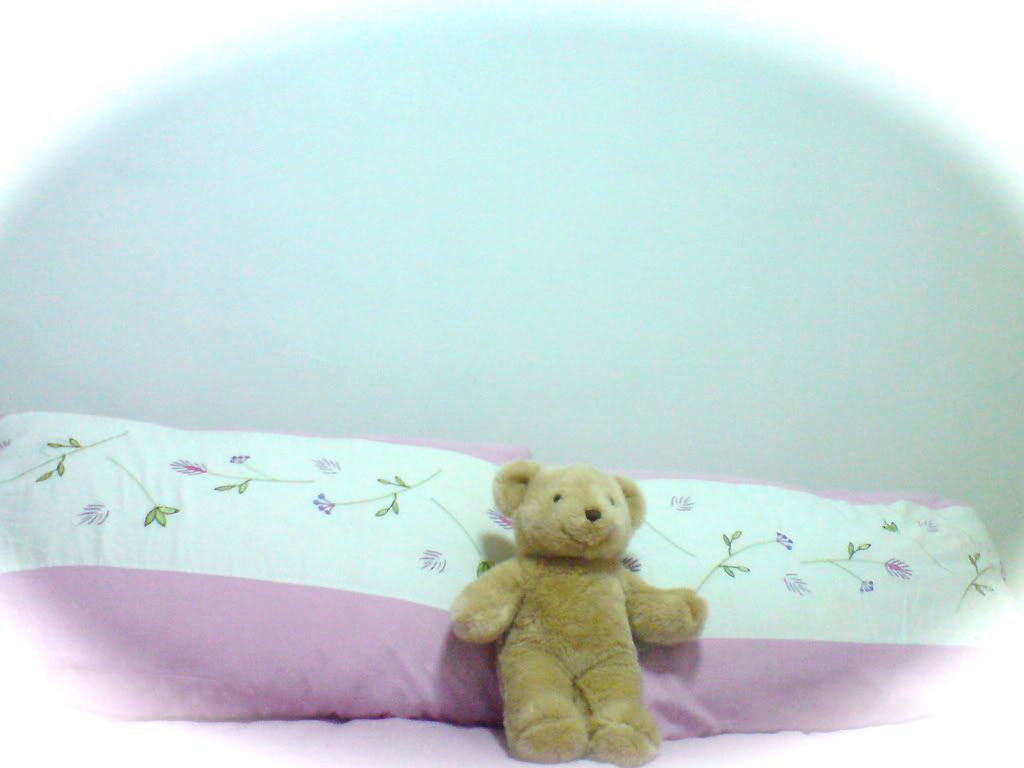 John was from Lonely Planet
He was made on 24th Dec 2007
Good thing he found us =)
Or rather, thank god, G found him...... he keeps me company!
They put a heart for him before they stitched him up and i tot that was such a sweet gesture.
I've been meaning to make some clothes for him.
No respectable person runs around naked.
But because my talent at making clothes is rather unfortunate, he shall have to settle for something very simple in the near future.