its been awhile since i've last been to clarke quay and yesterday, Sherine and i admired it from across the Singapore river.
suddenly, the entire place look soo bright and colourful!
i've never realised that the bridge is actually decorated with rainbow colour lightings.... i've never realised that the stairs leading to the singapore river are decorated with lights at the edges too.
have i been too blind to all these or have they just been added on since my last trip there?
suddenly.... i wonder if all these have got anything to do with F1..... upon a deeper thought, i bet it has got everything to do with it.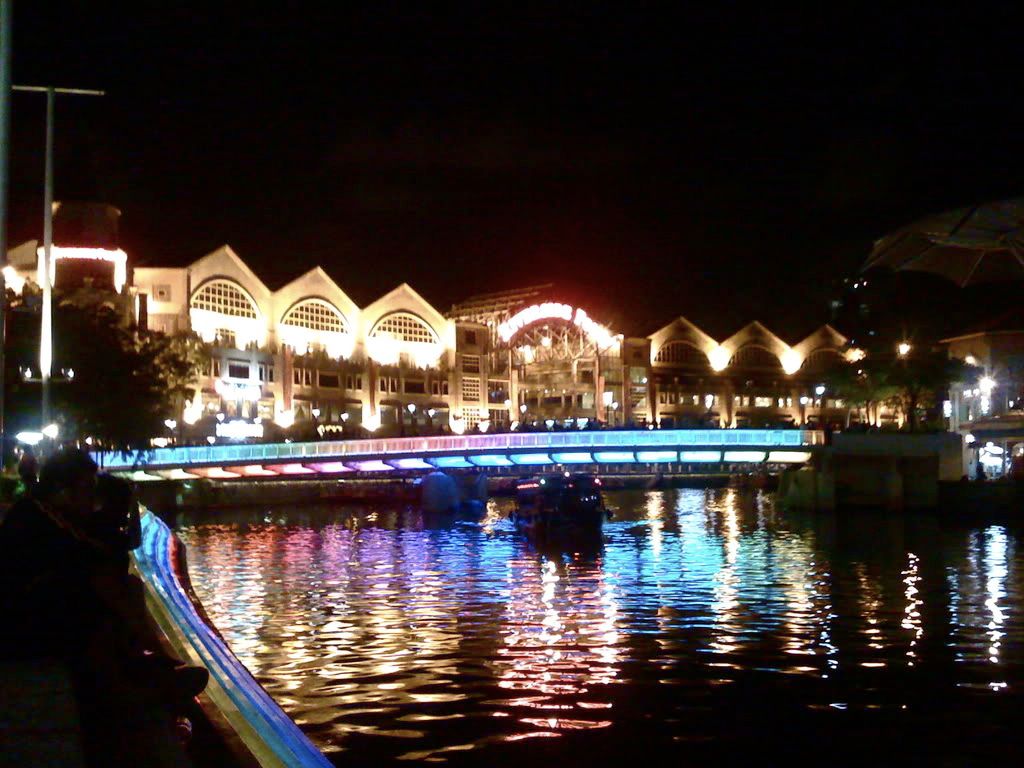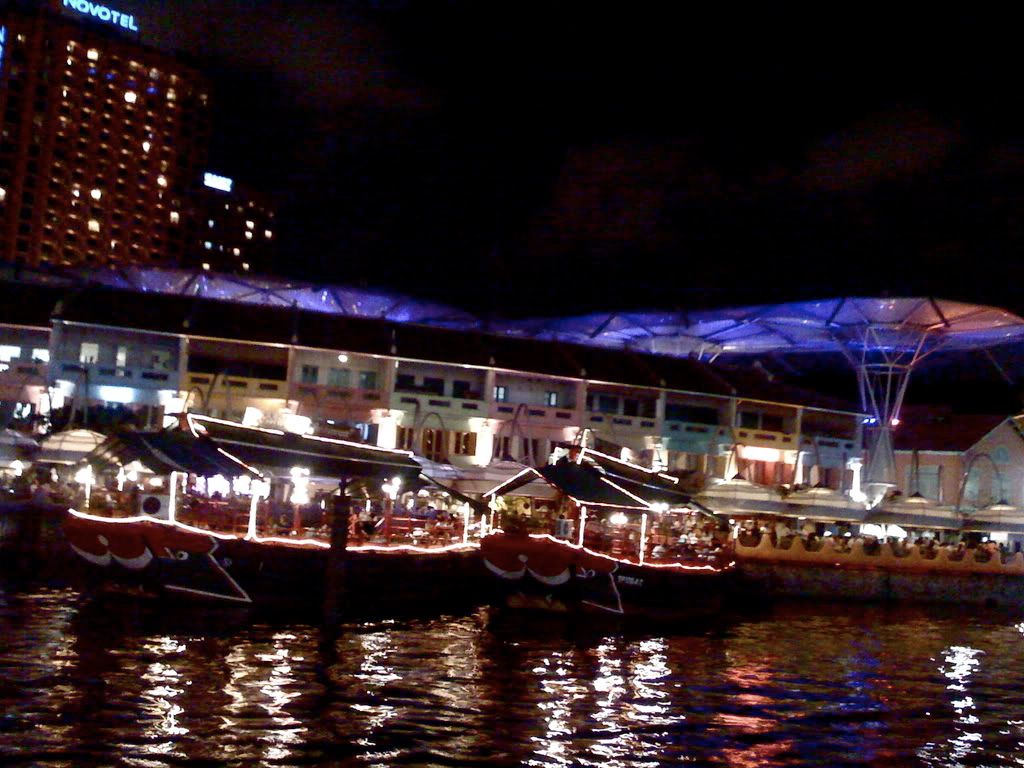 This was supposed to be an artistic shot.
but as we can all tell........... it ended up being a very eerie shot with my head floating at the side of the picture.
i hope i did not spook you all too badly.