we had some free tix for the exciting F1 warmup rounds on friday and with the warm up being as exciting as it was... i can just imagine ambience on the nights of the races!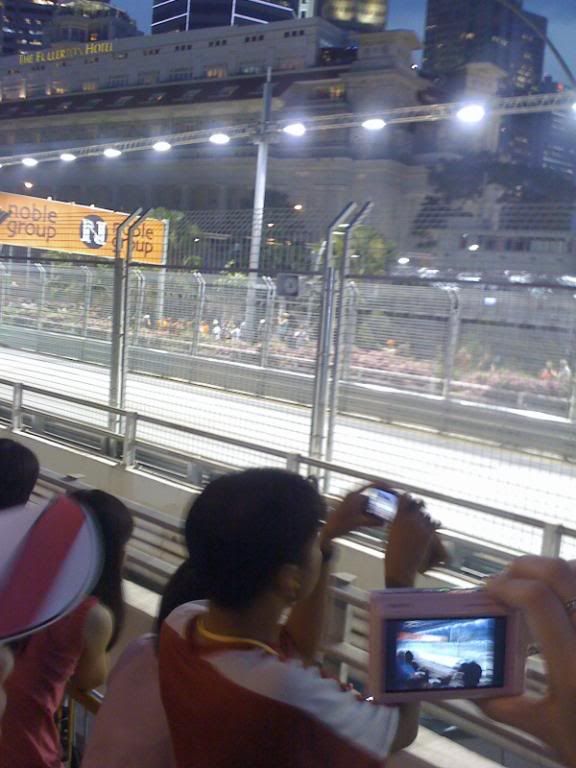 we were at one of the bends of the circuit and its only at those areas of the entire circuit where you can get a decent picture of those cars. we tried taking some pics when the cars were going at supersonic speed on a straight path and we either keep missing it or end up with blurry images of those flying cars.
while that All-Star-Sister go explore the area under the scorching heat...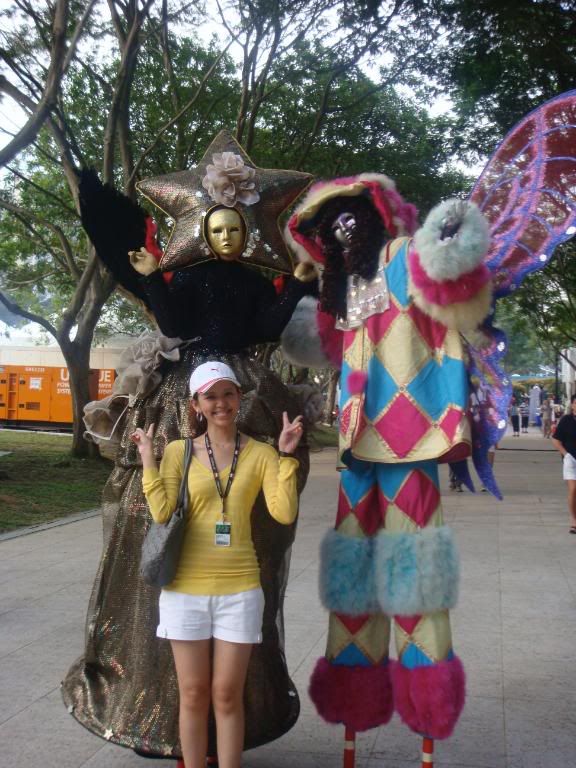 my mum and i went over to Max Brenners' for some cuppucino, coke and belgium waffle with caramel bananas and melted chocolate!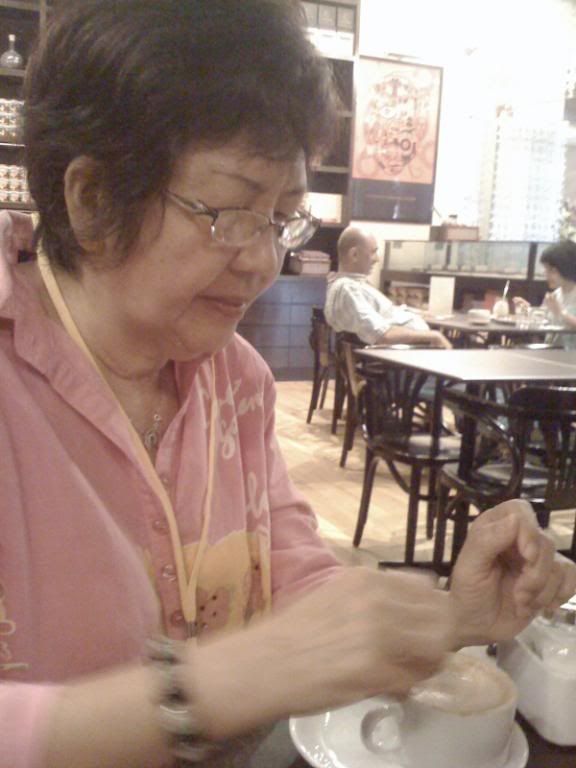 more of that colourful event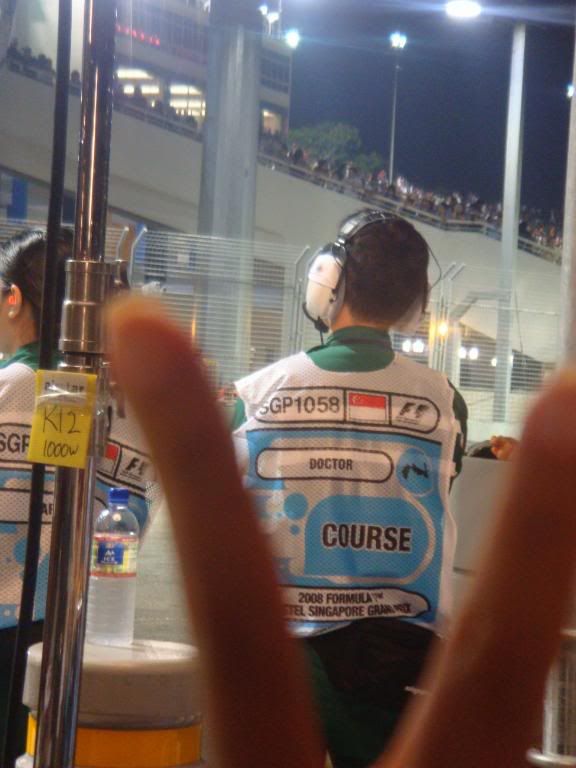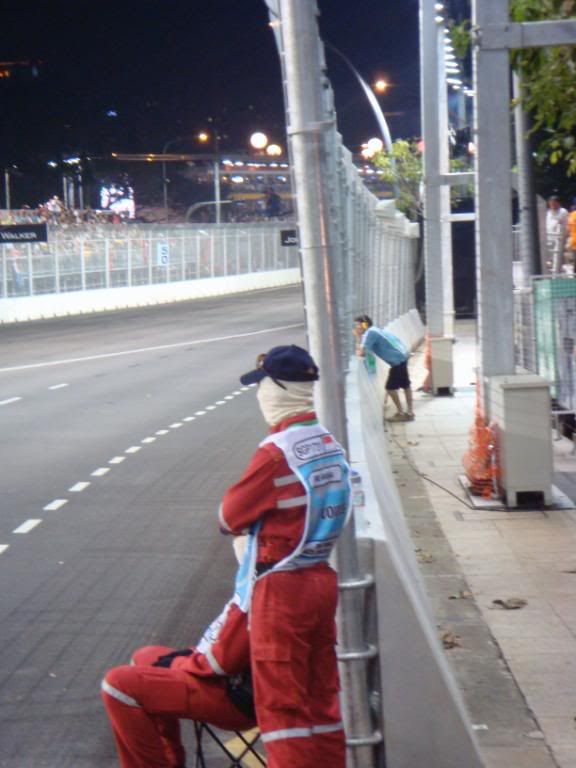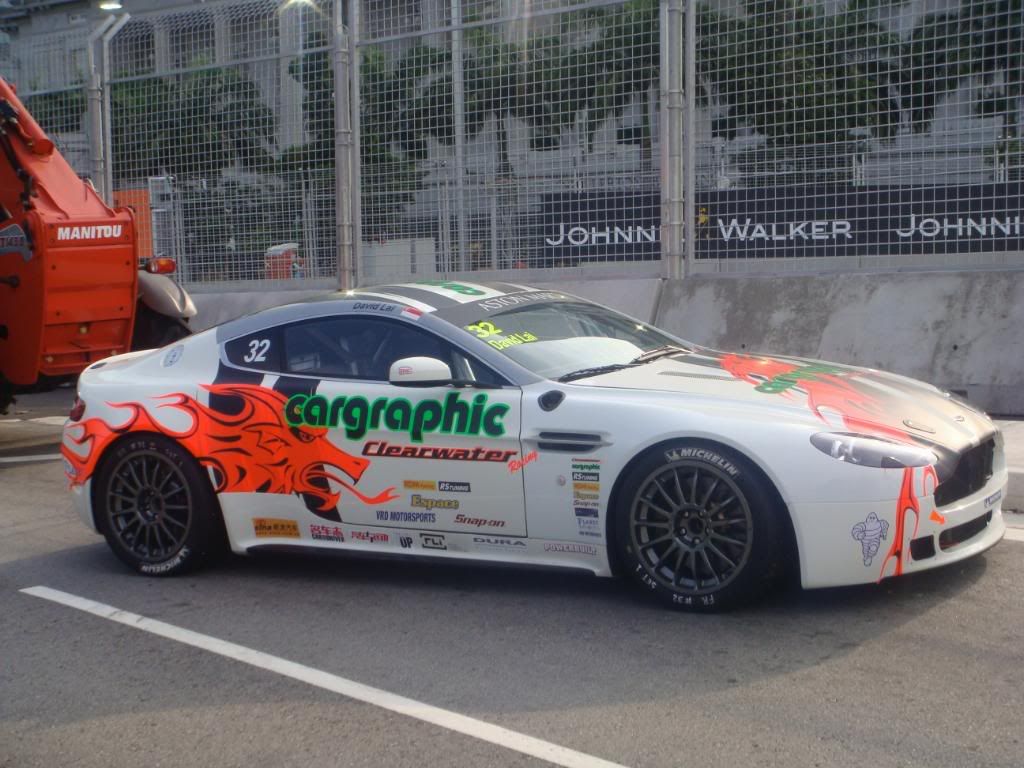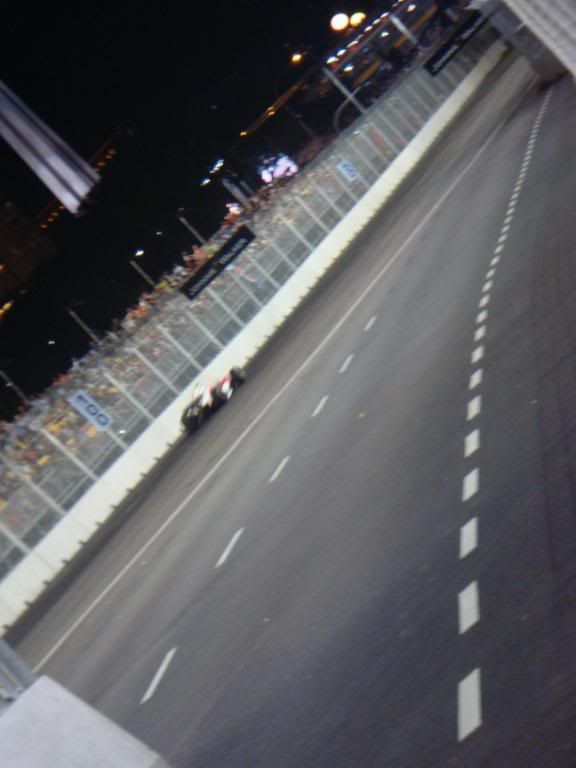 The crowds with the flashes on their cameras created such a beautiful, sparkling sight next to the Singapore Flyer!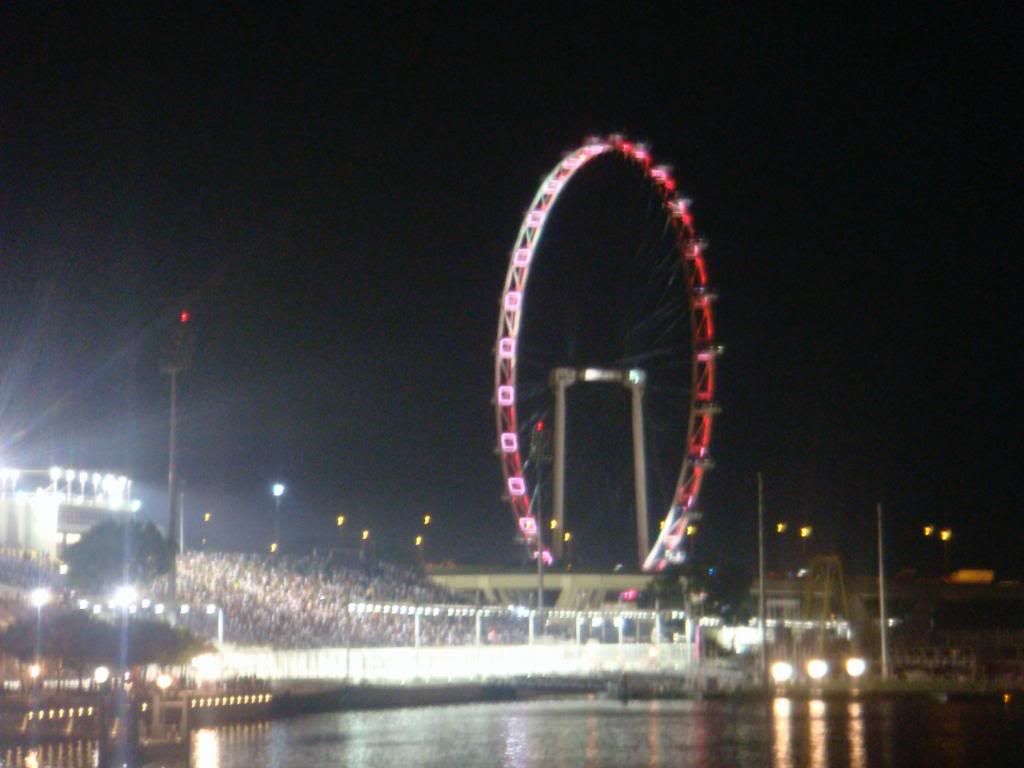 Our group that night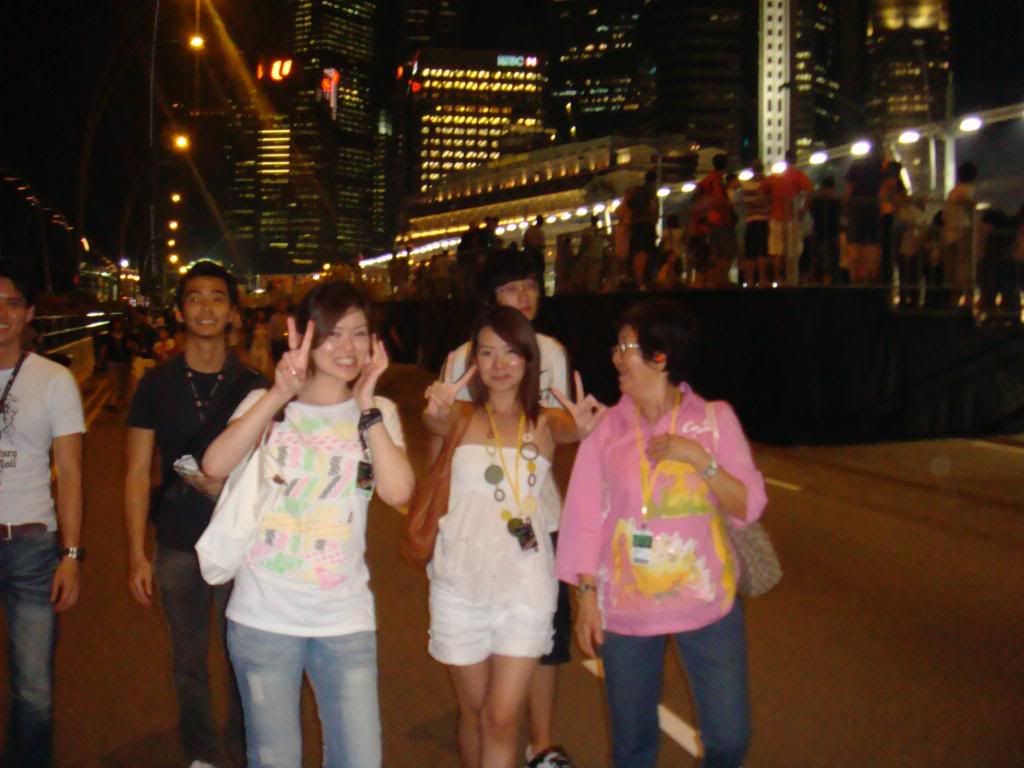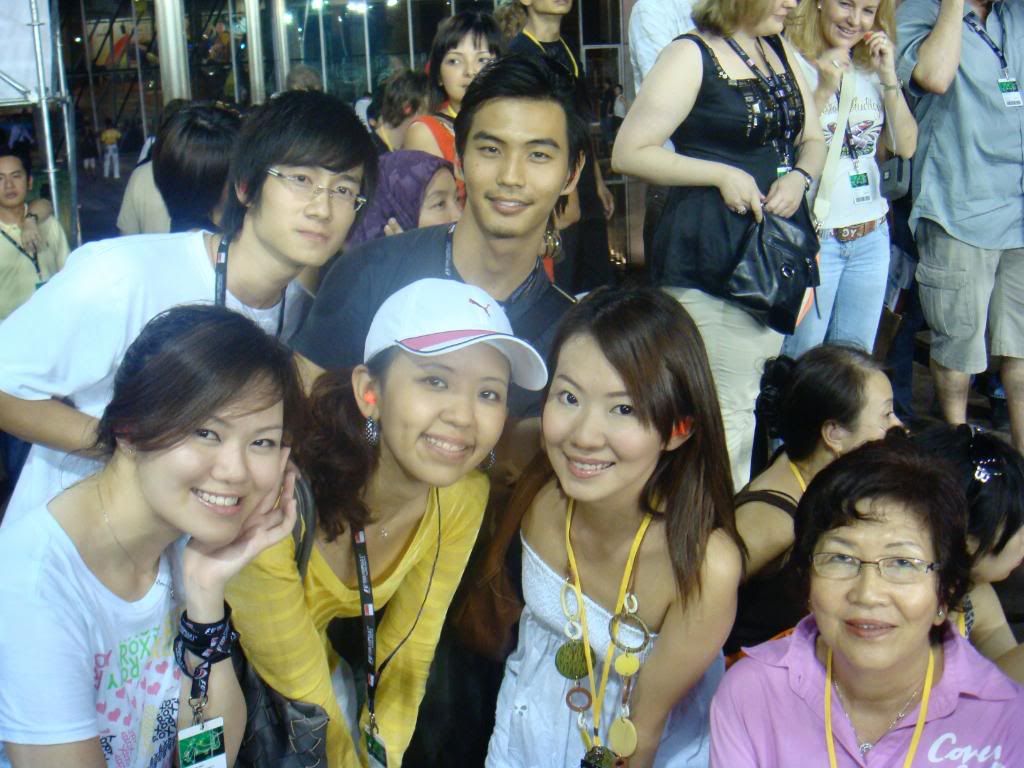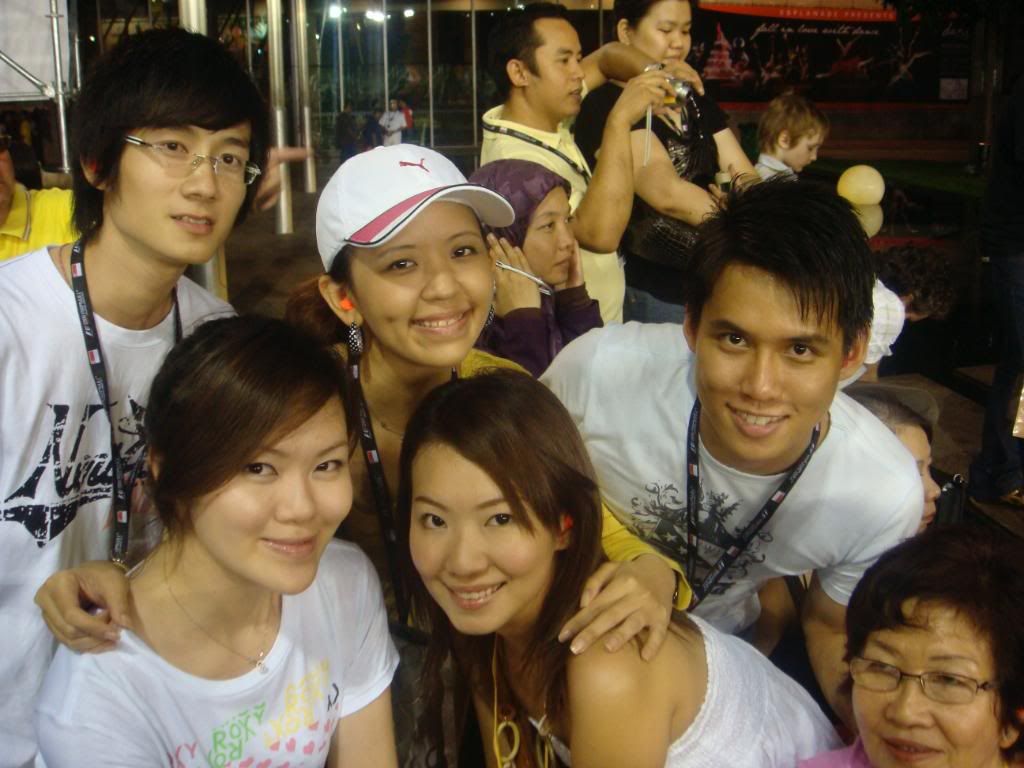 and just 1 more pic before i hit the sack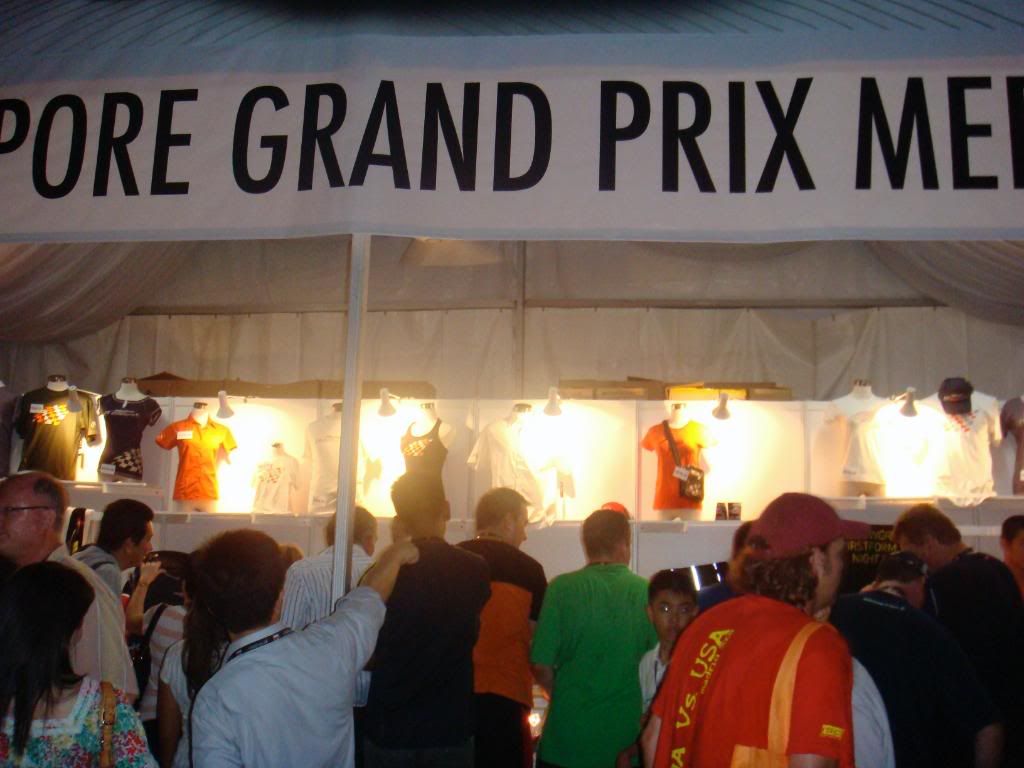 shopping is a way of life. its an affirmative that we people just cannot live without it.