I was contemplating the debut of my Amethyst to be photos from NY but i guess, i am simply too impatient to wait till a week later to show you all my favouritest, favouritest bag!
Buying bags alone is addictive. Buying a balenciaga is an addiction that you are well aware of but will probably follow through for the rest of your life.
The fact that leather can be this colourful and that a bag can be made from almost 100% leather ( except for the inner cloth linings ) and yet be so bright and cheery makes people who loves leather bags very very happy.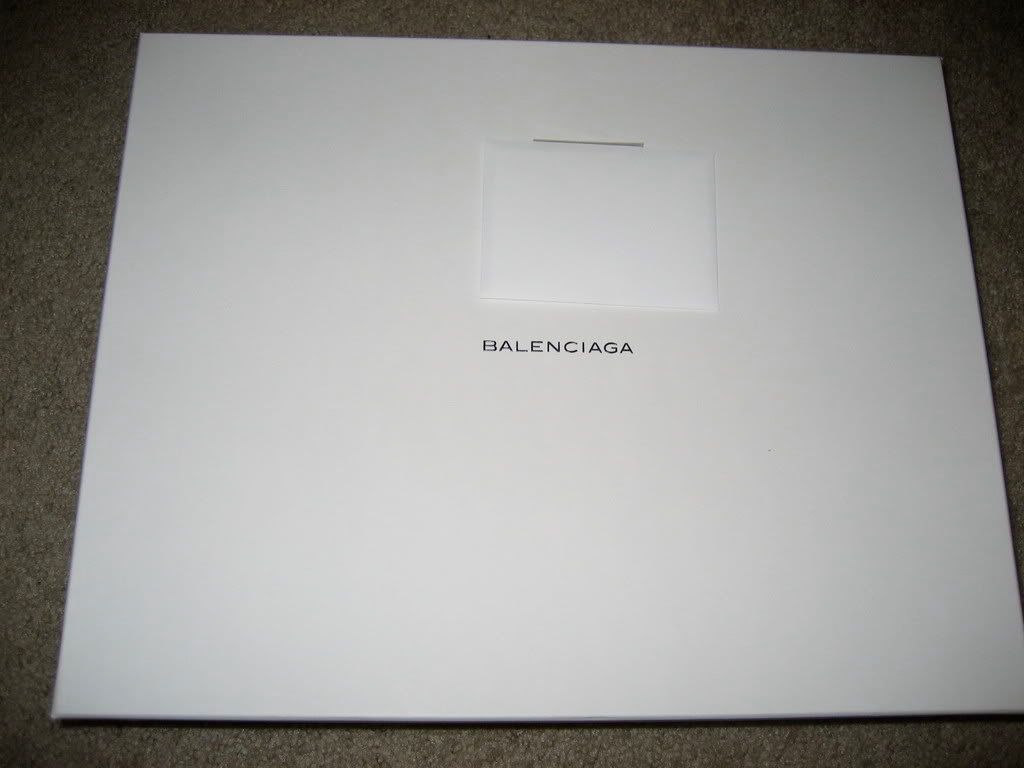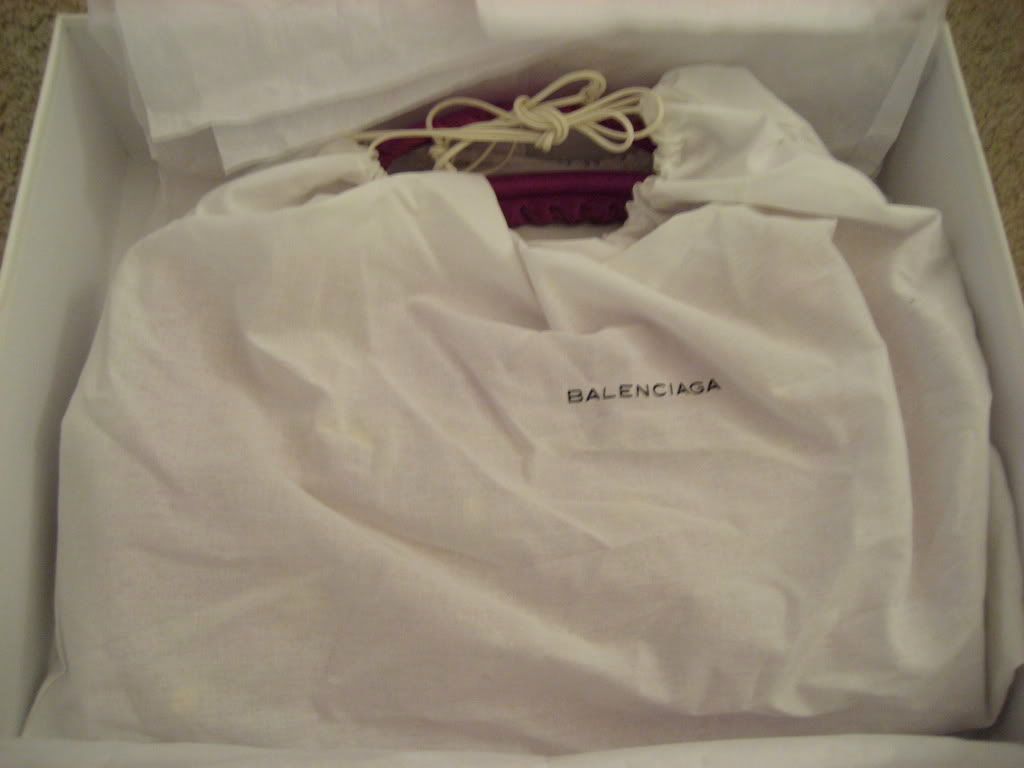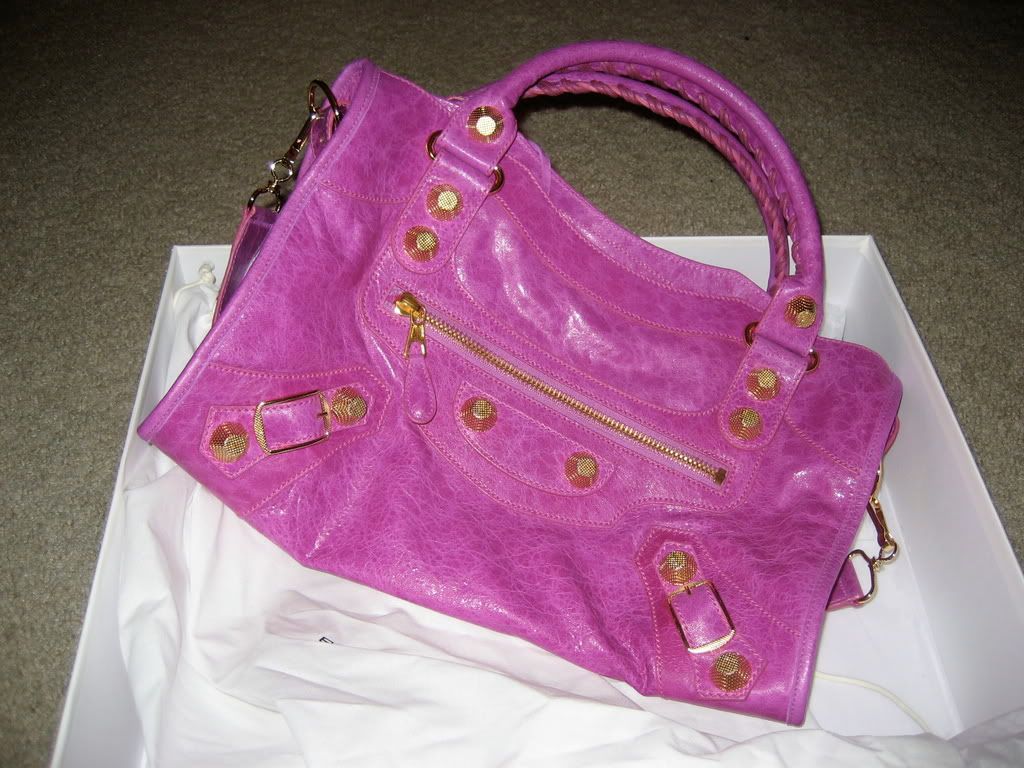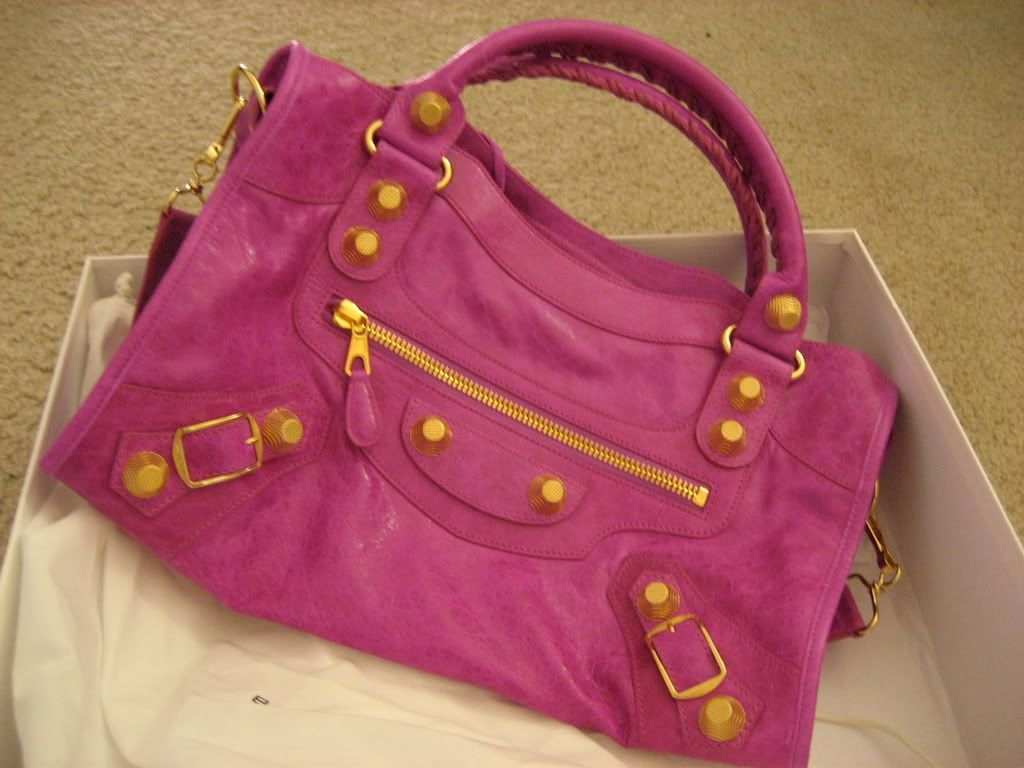 officially in love with Balenciaga.