So long my dears! i am back from NY !
We left for NY very early in the morning.... set off at 4am in the morning.
Here's us in the plane (still looking fresh face and all, heading towards Chicago for a transit to Laguadia Airport in NY.)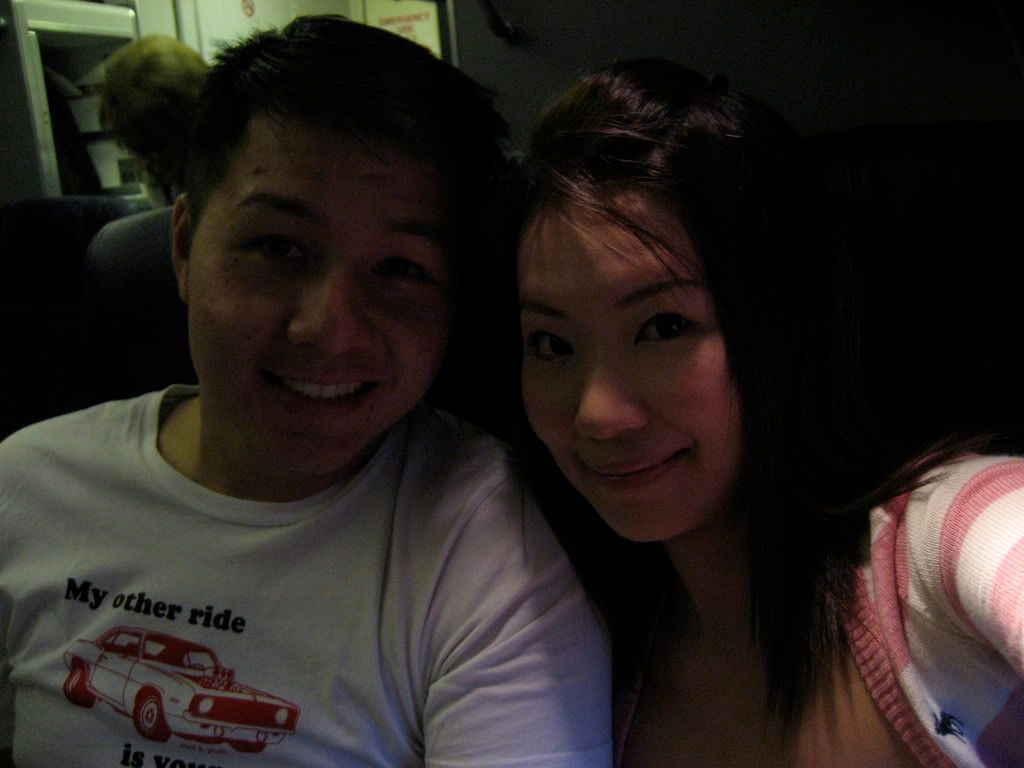 ------An entire day at Woodbury Commons Outlet-----
Got up really early despite being lacked of sleep and we drove to Woodbury Commons which was about an hour away.
my favourites were there, Tory Burch!!
my lieutenant's favourite was there too , GSTAR RAW!!!
The Kate Spade there was totally inspiring and i was very happy indeed =)
Here's me at the outlet mall just after we started and after a hearty meal at Applesbees!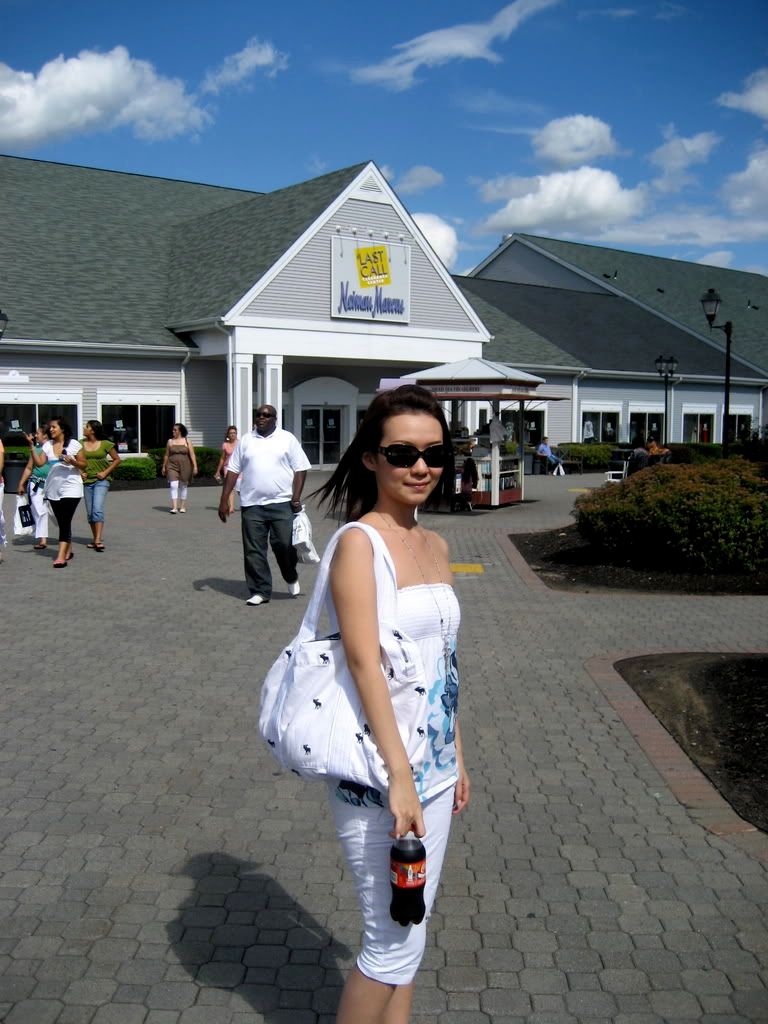 It looked like it was going to rain anytime but it never did :)
Tory Burch there was like its boutique store.
lotsa stuff, beautiful decorations and discounts that arent too bad.
-- dinner was a simple hotdog with relish and tomato sauce. very yummy!!!
sometimes, dinner like this beats those from restaurants..... simple delights which i love.
here's me outside the polo ralph store with our bags of shopping.

----- visiting the statue of Liberty ------
The Statue is on Liberty island and we took the ferry to Ellis island first.
On Ellis island is this museum that provides an understanding of early immigration stories to America.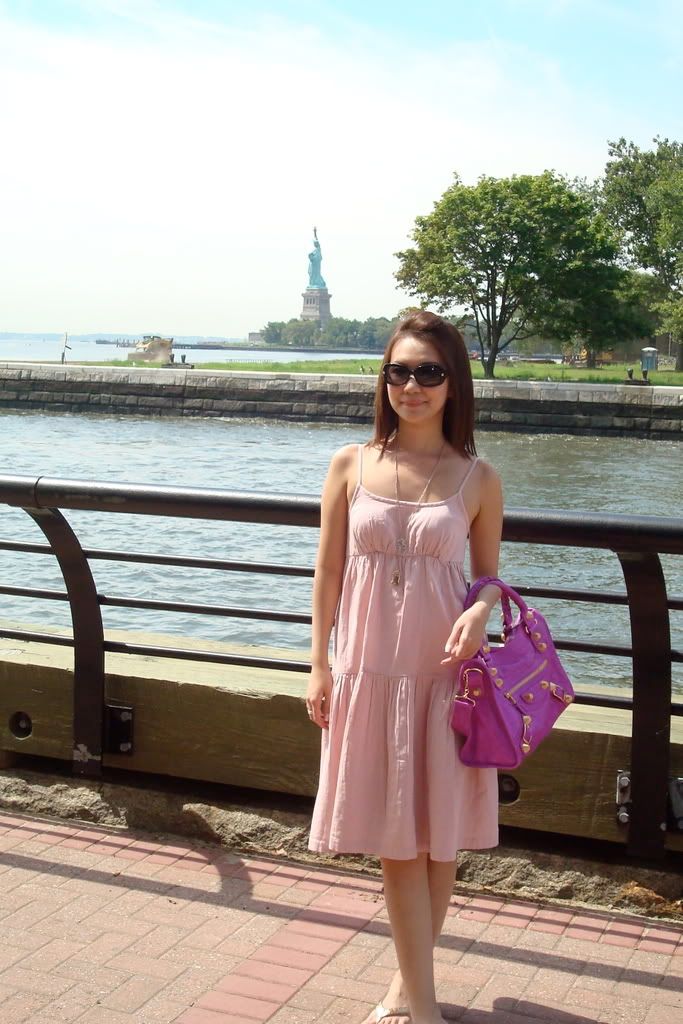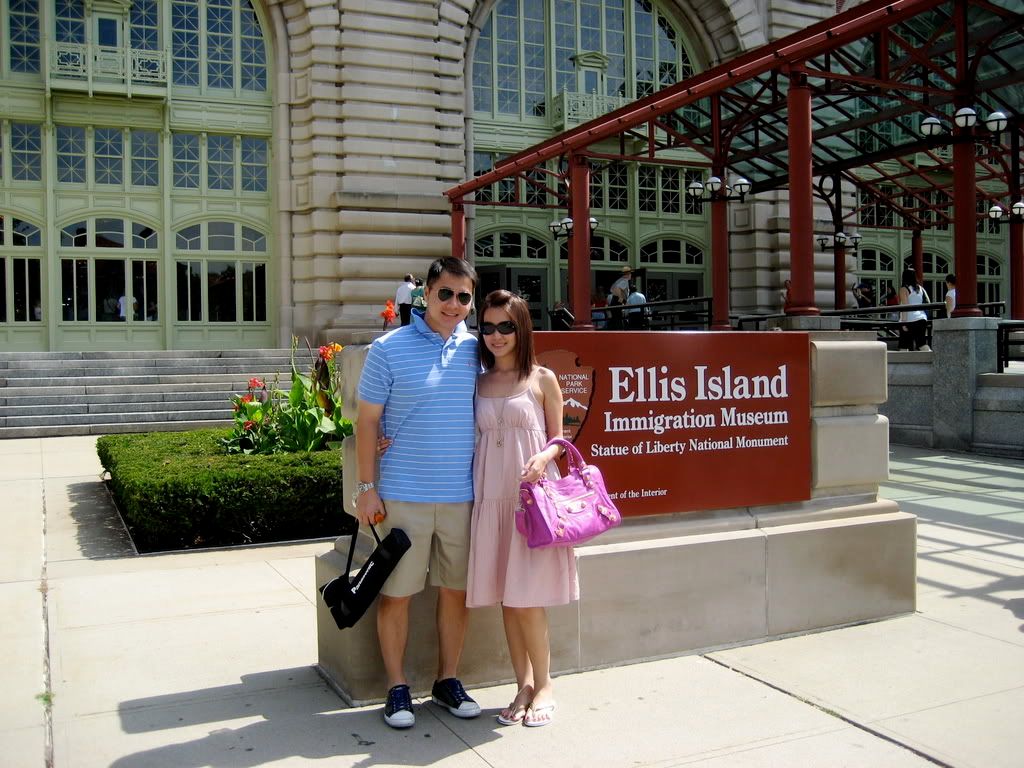 The Statue Of Liberty was an awesome sight and i think that was the highlight of my NY trip.
did you all know that the colour of the statue was originally copper and it took 30 years for the chemical reactions of copper and the air to turn its colour to the bright green that it is now?
i think green is definately a nicer colour than copper.
In this set of photos, i would like to ask all of you to excuse my double chin which is all over the pictures.
this is what you get when u take pictures from a low angle and we had to do that because they propped the statue so high.
not very double-chin friendly.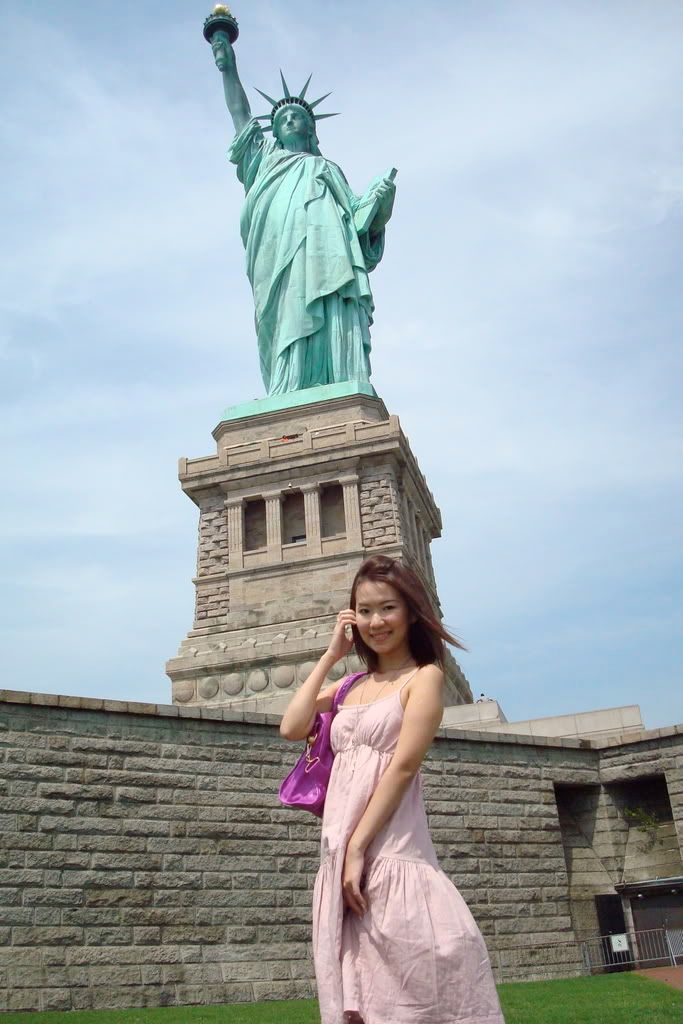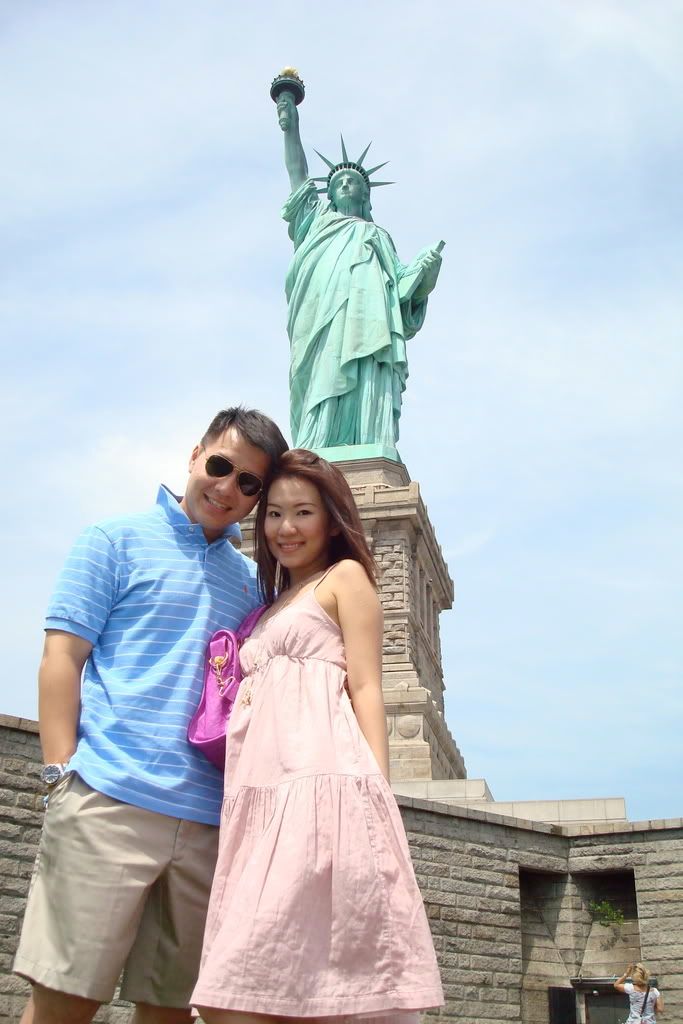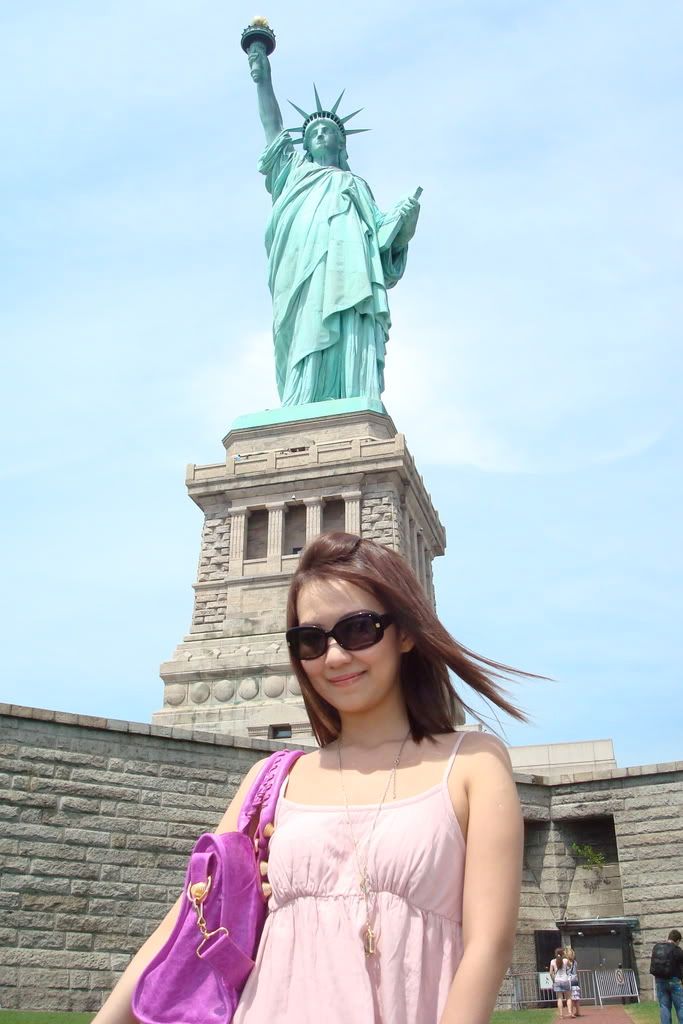 Here is a skyline of Manhattan.
- manhattan is a very very busy city with ten thousand tourists there every single day and its not that hard to understand why really. its a beautiful city which never sleeps and that makes you feel like your vacation is longer than it really is because your night was still ongoing at 2am.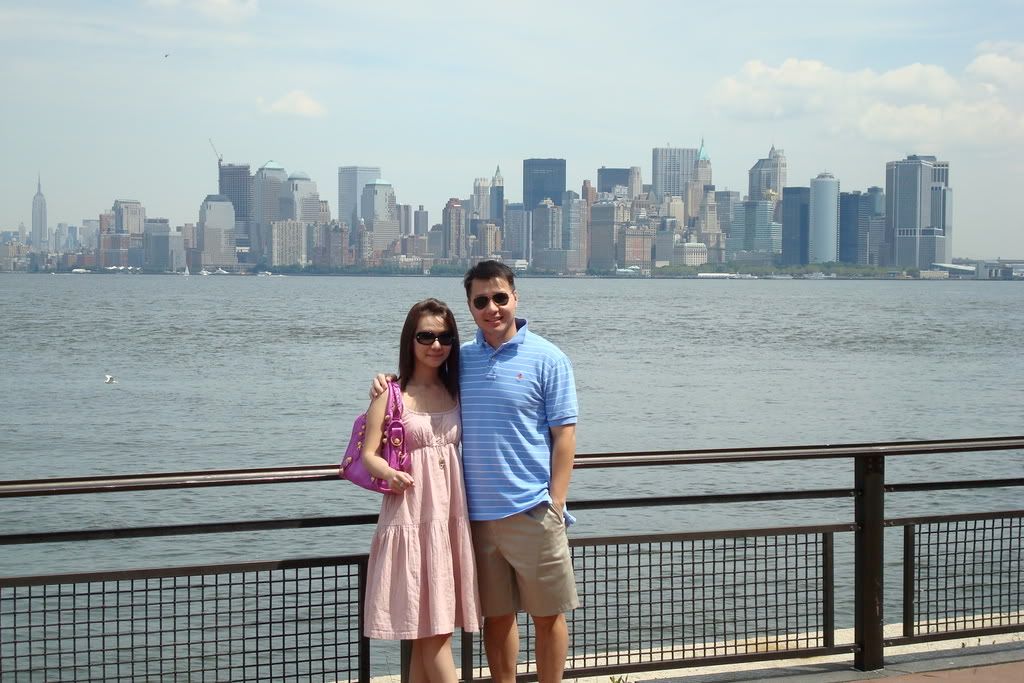 New York City Times Square!!!!
i was soooooooooooooooo tired by then.
i honestly feel so tired every single day there. Must have been all the walking and how spoilt we got from all the car rides in Tucson.
i need to do some exercise to get that heart pumping.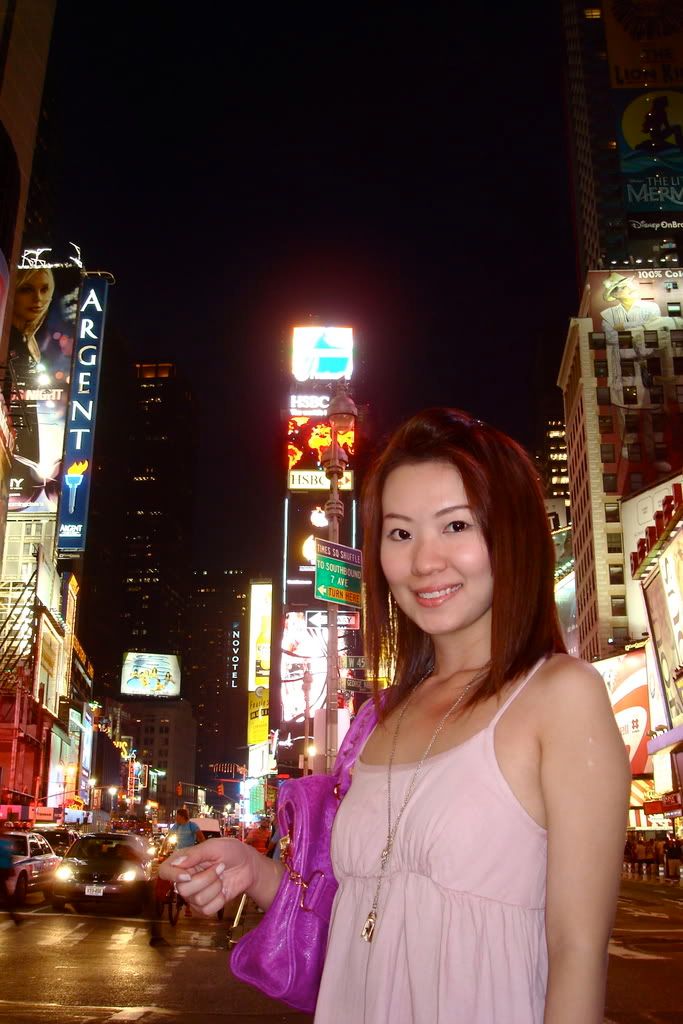 Dinner was my favourite seafood at Red Lobster! My favorite part has got to be dipping the crab meat into the butter sauce. doesn't alter the original taste of the crabmeat but makes it more delicious.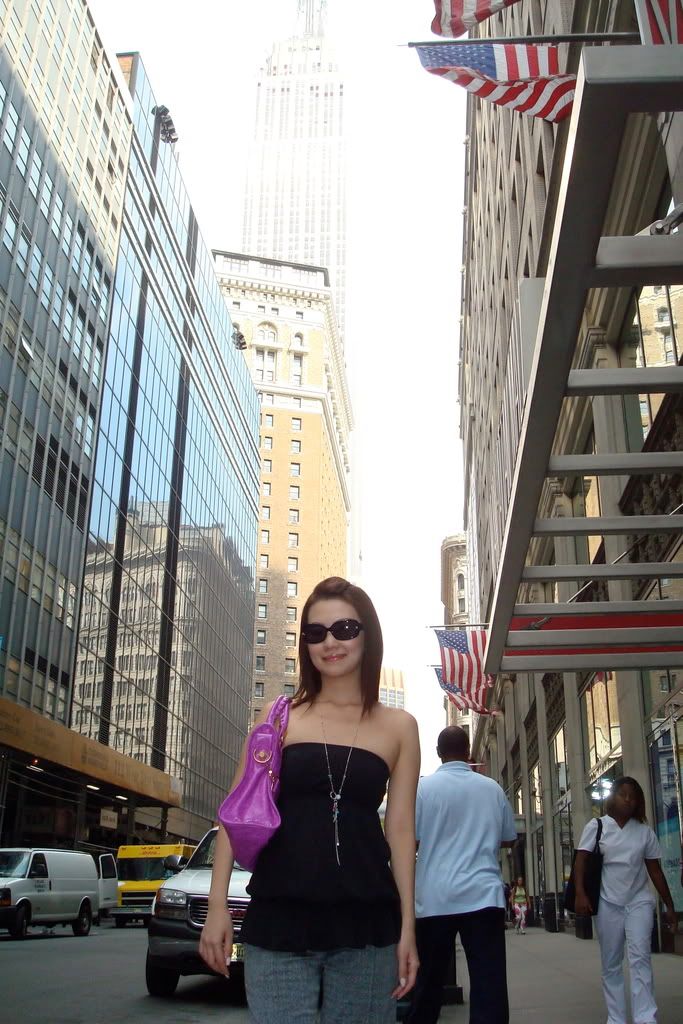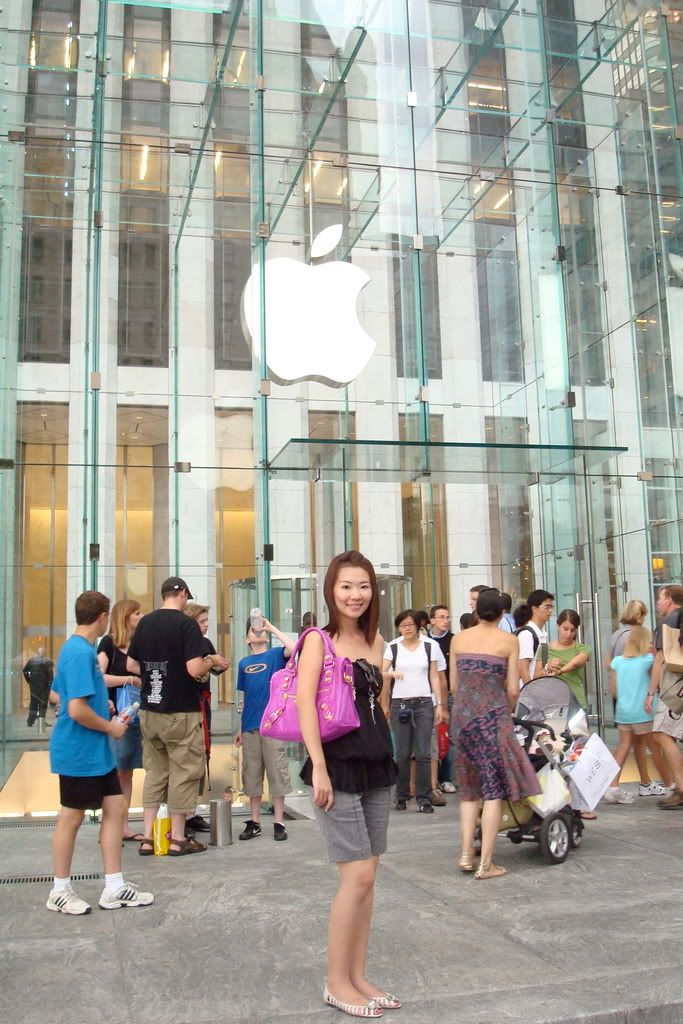 We took a trishaw thingy in NYC too and it was driven by a student who is studying there.
the ride was very memorable because it was very exciting.
we were practically racing through the street, down 25 blocks with those limousines, crazy cabs and initial-D inspired drivers.
5th avenue is where all the big labels are and that stretch is the 10 kilometres thing i was talking about except that it must be at least 30 kilometres instead of just 10.
seriously! i think i will just die from walking so much.
soooo tiring!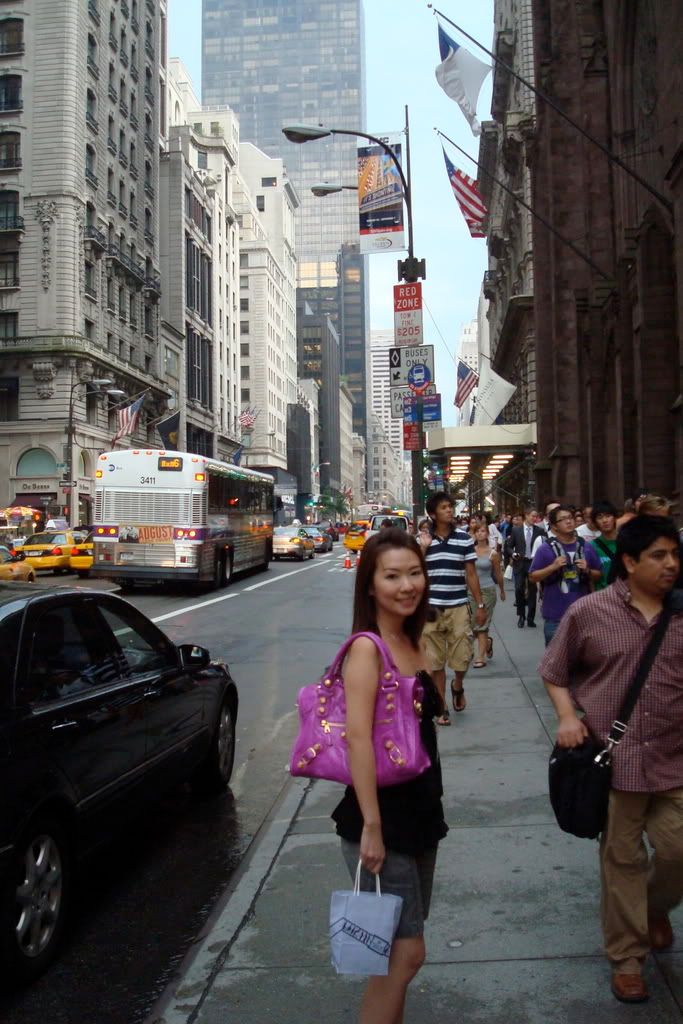 did you guys notice how dark the picture in 5th ave look??
well, it was going to rain and it did.
i walked around holding my bag like this.
i wasnt going to let my 2days old Balenciaga become a spotty mess because i love it too much!
ha. i am so good at looking silly.
This is the kids hoodie i got from Gap.
it was raining and it was sooo cold even though its summer.
i like those little bit of pink among the grey.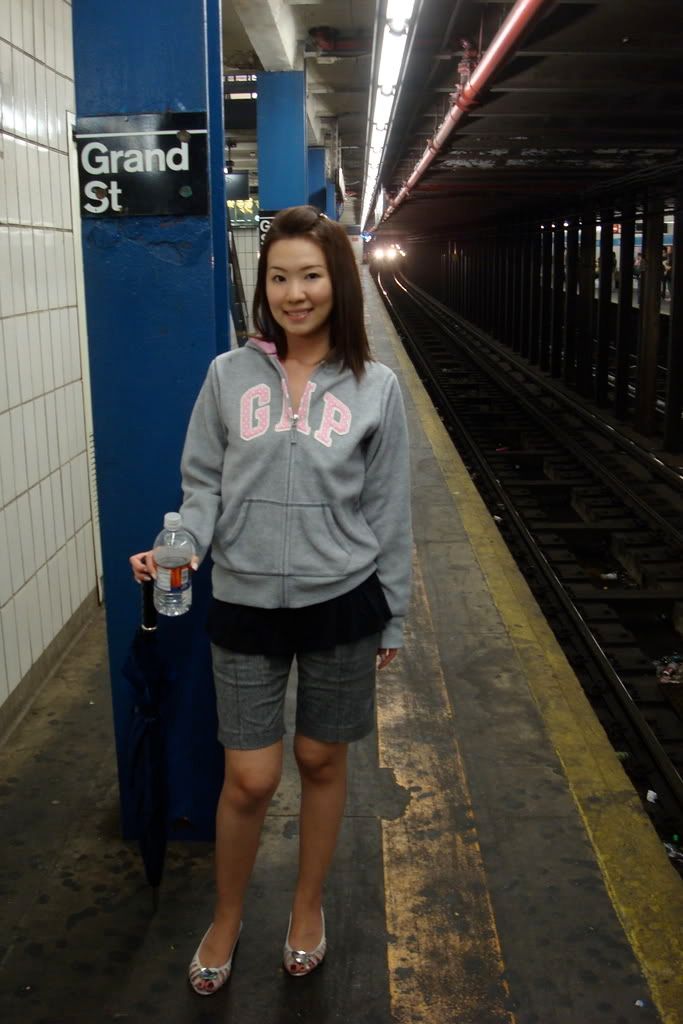 See my lieutenant with his light green polo tee, i really like it on him!
we are in this mexican cafe having a little treat.
its grilled corn coated with what we think is cheese and spicy powder.
its definately an acquired taste.
both of us were lemming for it even though we found it a little too buttery and cheesy when we first ate it.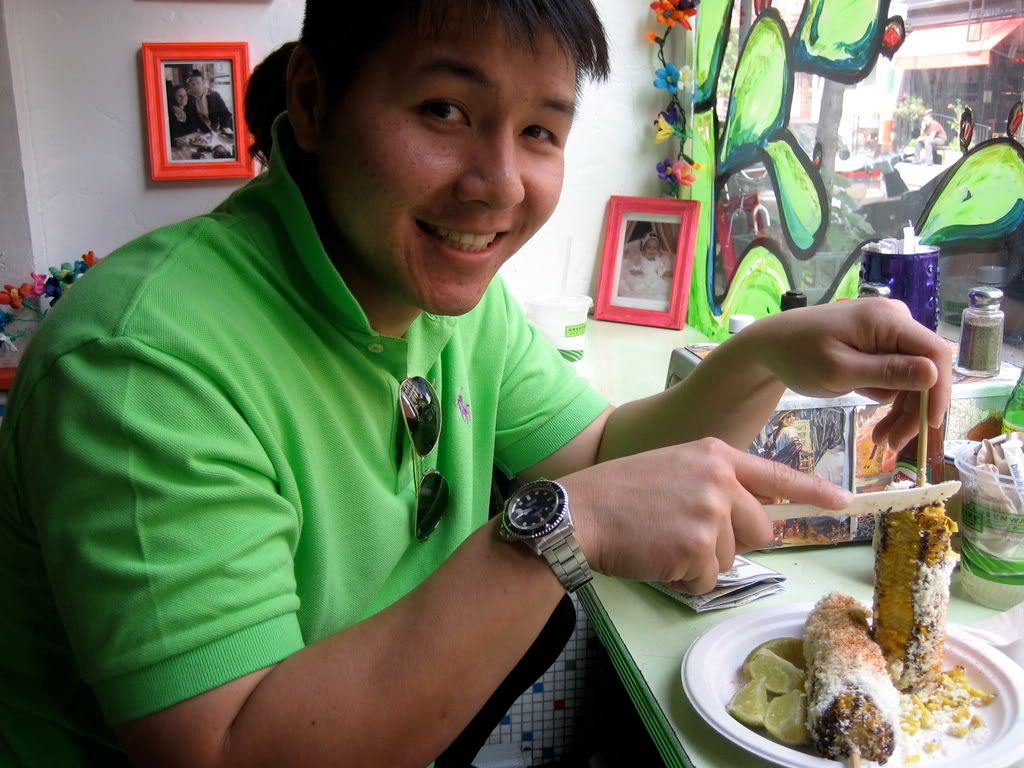 This is the famous Wall Street Charging Bull and it is often taken as a symbol of the financial district.
you see, when people describes the market as bullish, it means that things are climbing and looking very good for everyone.
ps: what do you guys think of the backview of this famous bull?