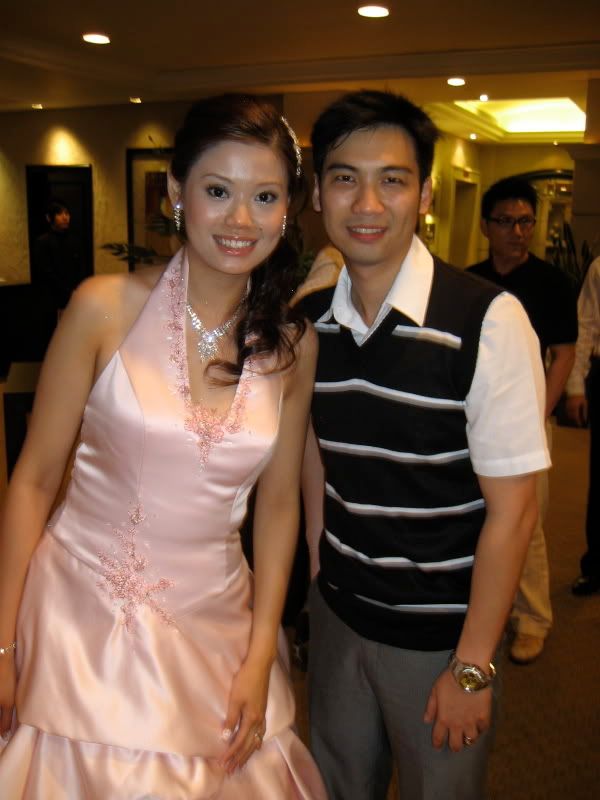 dear ah fang looked absolutely breathe-takingly gorgeous!
ah ping and i love her pink gown soo much! ah ping, especially , cannot stop gushing about the gown... in fact, he love the gown so much, it took some attention away from the other girl he was aiming the whole night.
that night, ah ping told me that he is really very happy that he found us as friends and that it warms his heart whenever he thinks about our friendship.
He also mentioned that clubbing with us was an unforgettable memory for him because we, unlike his other friends, do not care much about looking cool at all and do not mind being silly, doing silly acts just to have a good time.
hmm..................... so now we all know.... despite us trying our darnest to look cool and glamourous, we really did just manage to look silly.
ha.
if its all for a good time..... why not?
Our meetup!