Ah siang sends his love.
he burst out laughing 2 seconds after this pic was taken.
we're hoping that it doesn't show in the pic.
we're afterall, aiming for that cool-as-ice feel which we are guessing.... we may have failed again.
nevertheless.... he is my cousin, he is da flavour of the century.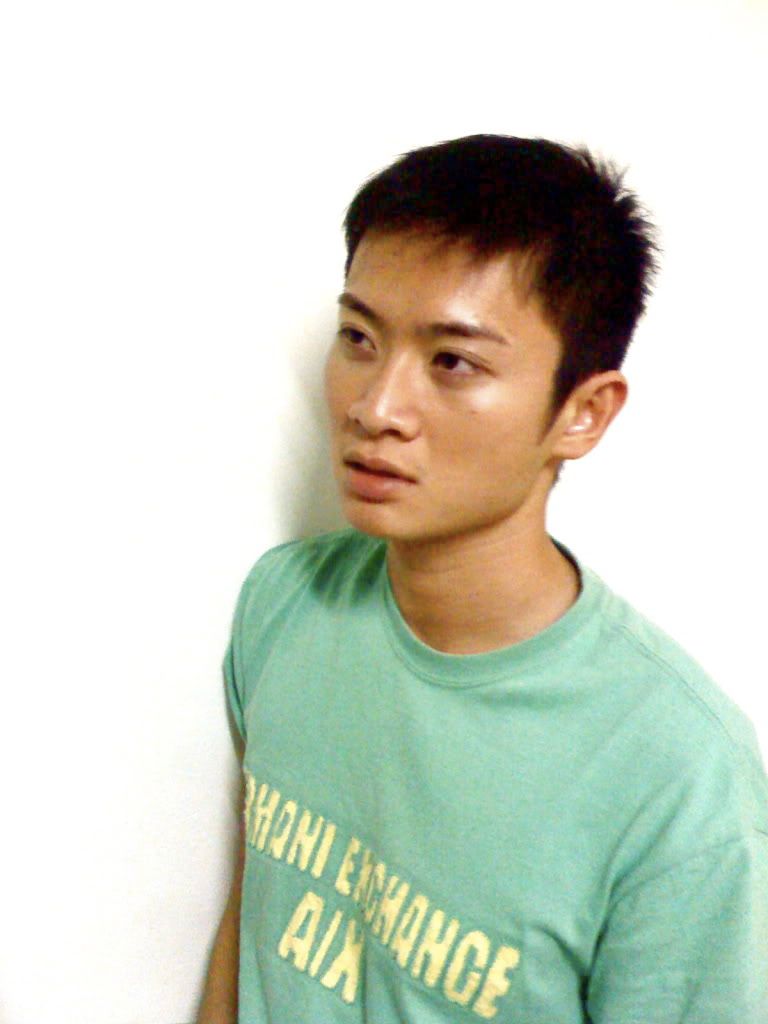 Here's me and my favourite bitchy friend.
note the croissant.
was so touched because people remembers.
the 4 members lasted till nearly 5am while another member had to leave earlier.
we still have our next date to fix.
this time round, for a longer time.
these guys are the love of my life.