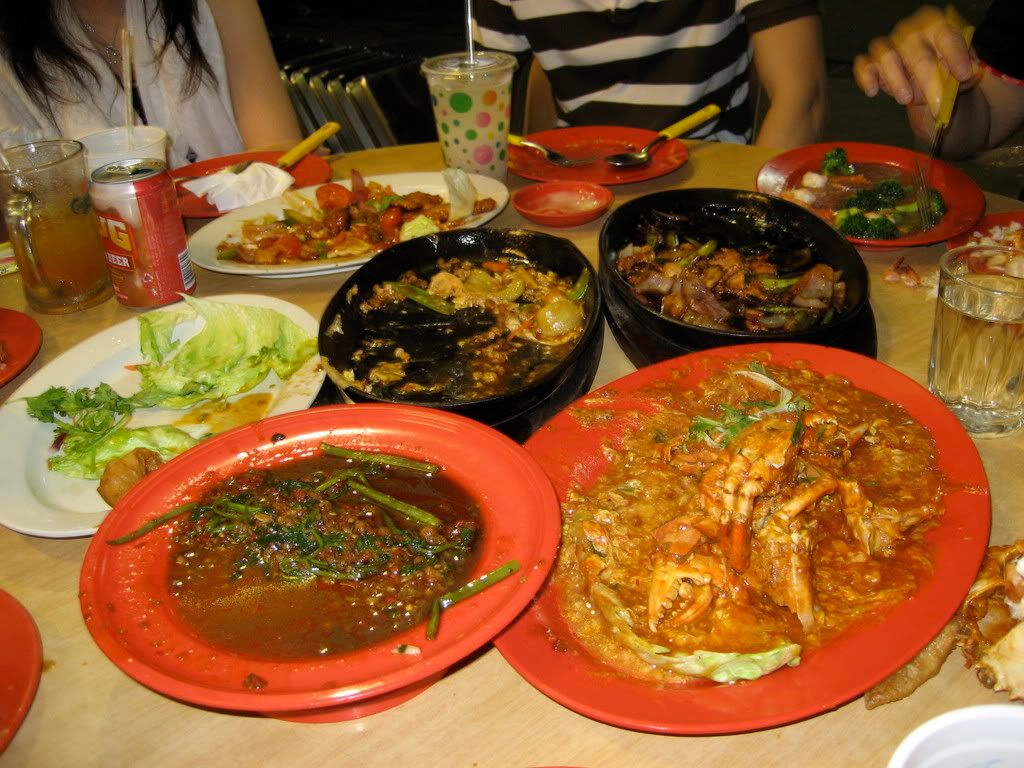 The actual day of my birthday was celebrated with my very-happening-family.
We had intended and planned like a week ago, to go to a korean restaurant in liang seah street for the dinner but due to my youngest sister taking forever to prepare and also the fact that i was supposed to be at my aunt's place after dinner for the cake cutting, i suggested going to my uncle's "zhi-cha" at yishun instead.
save time and we all do not have to rush here and there like little busy ants!
We had a total of 7 dishes, a birthday treat from my sister, WW, the supermodel.
I love the crabs and the vegetables!
after that, we went straight to Swensens at Northpoint for some ice-cream, a birthday treat from my sister, Ida, the-one-who-took-forever-to-be-ready.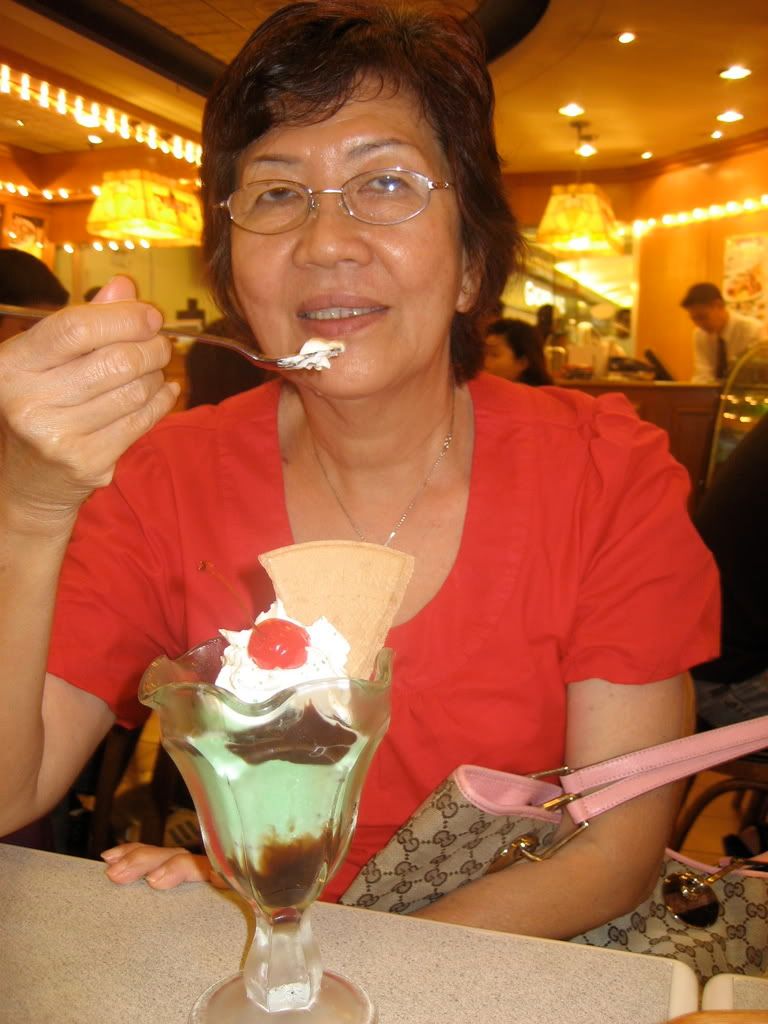 I had been celebrating my birthday for 4 days straight!!!
So busy, so fun!
We only have one group pic and it turned out blurry but because it is the one and only, i will still post it up =)
Better blurry than never!
This marks the end of my 26th birthday and even now when i am 26 years and 2 days old, i still feel like i am 21.
tsk tsk.